I started a company that participated in Start-up Chile '17. We followed the Lean Startup methodology to validated our ideas and make a product-market fit.
We wanted to create a circular economy platform to help parents to rent baby gear instead of buying them.
Rentivo was selected as the #1 startup during the program.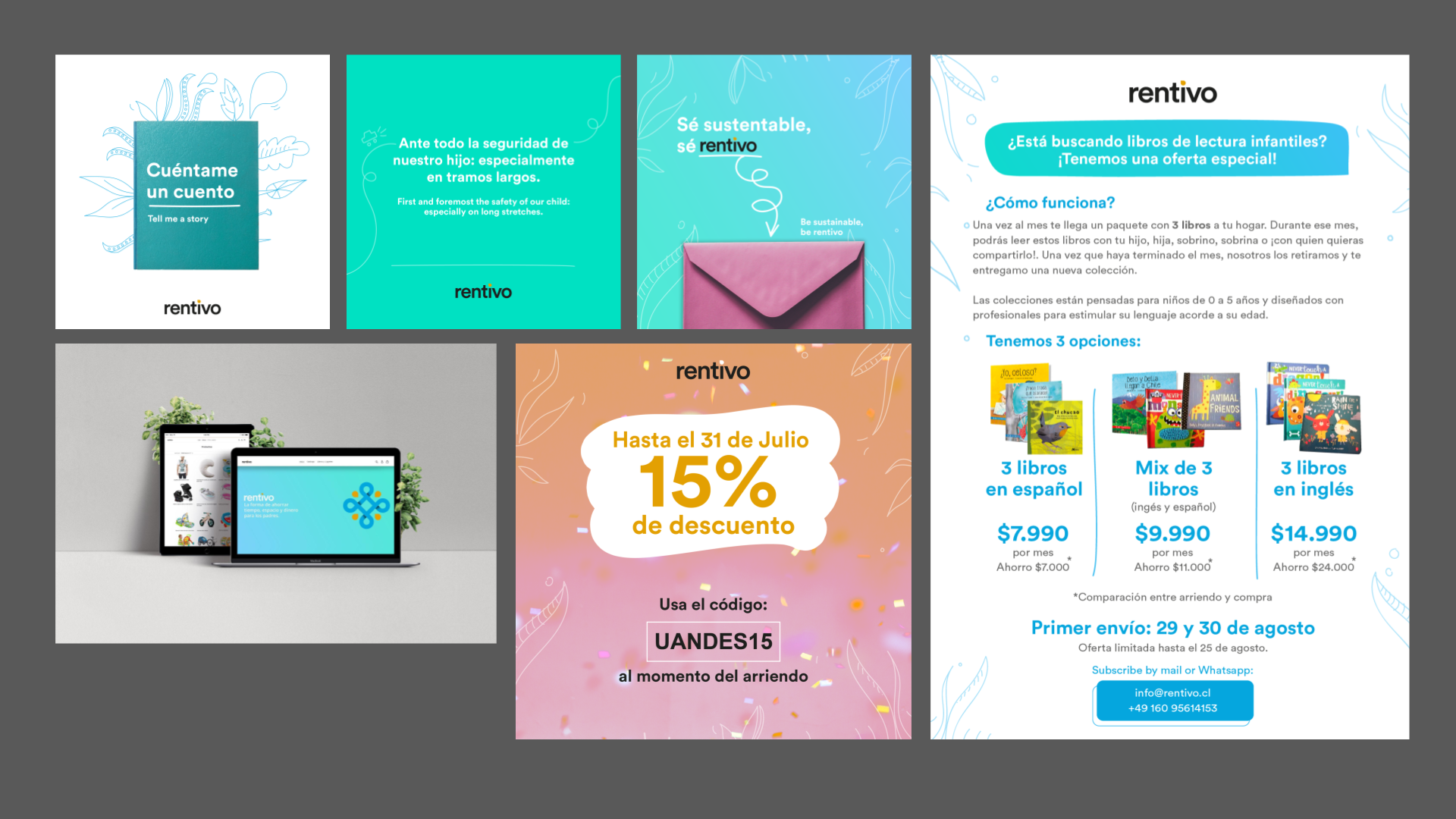 As part of the process, we interviewed several parents. We realized that our first idea did not solve any pain points, so we pivot to baby gear. With these insights, I created personas and several materials to construct the tone of voice, brand identity, and usability of the service.